The forest service had Hanging Lake Trail in Glenwood Springs, Colorado closed the summer of 2010 for repairs to the decking around the lake, and for improvements to the trail. It is now reopened, and ready for your walking meditation.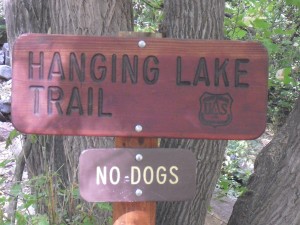 For those who frequent the trail, it was well known that certain weather conditions made certain inclines and corners sketchy. With the addition of a few dozen new step rocks, the steep curves and sketchy steeps have been made into a meditation dream. A new rail has replaced the old pipe and concrete on the last stretch before the top.
Fall colors are peeking this week, so get outside and hike the Hanging Lake Trail. It will help you reattain your mind-body connection.
Active Meditation fall colors hanging lake 2011, hanging lake trail conditions, hanging lake trail conditions 2011, hiking, meditation, mind body connection, walking meditation